New York City has always been a top destination for people to live. Proximity to the hustle and bustle, job opportunities, and a robust culture have made New York the prime location to settle down and even start a family. However, the busy city life is not for everyone. Some may be turned off by high living costs, a hefty tax burden, and transportation challenges. But if you still need to access New York City regularly, how can you balance between the pros and cons?
The good news is that you don't have to completely choose one or the other. There are many luxury homes close to the city, where you can enjoy quality amenities and stylish floor plans. Furthermore, the green environment is free from congestion and provides fresh air for you and your family. In the midst of a global pandemic, keeping safe is a top concern for most New York City residents. This is why moving to a welcoming community in nearby cities is a smart idea. Not only do you maintain proximity to the city, but you also get to save costs while accessing better properties.
If you've never thought of moving out of New York City to nearby counties, here are some reasons why this decision makes sense.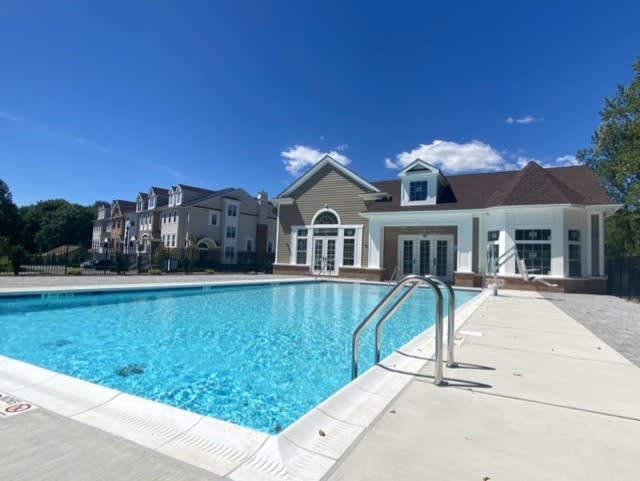 1. First Class Amenities
Suburban communities near New York City have the luxury of providing more space at a lower cost. This space is often used to deliver first-class amenities such as swimming pools, gyms, playgrounds, and walking trails. With community amenities right outside your home, you can enjoy a healthy and productive lifestyle while not at work.
In the era of COVID-19, such amenities have become even more important. People who are working remotely will appreciate the flexibility of accessing a gym, community park, or business lounge within a safe community. Children learning online can also maintain a productive lifestyle by playing in a secure neighborhood setting.
Smaller communities tend to keep their facilities in better shape. This means that you can always expect damages to be fixed on time so that all community members enjoy quality amenities. And in the era of COVID-19, high sanitation standards are critical within public spaces. A luxury community close to New York City is more likely to maintain proper sanitation while reducing your family's risk of virus exposure.
2. Stylish Floor Plans
Luxury homes near the city provide more than just world-class amenities. You can also expect to choose from many different floor plans, including townhomes, 3-4 bedroom properties, and apartments. For example, The Alexa in Montvale, NJ provides a variety of designs that range between 2500 and 3900 square feet. Some properties come with 3 bedrooms and 3-4 full baths, including a 2-car garage and loft. You can also enjoy a stylish front porch and deck to get a feel of the outdoors from the comfort of your home. And with 4 stories total, you'll never feel as if you're running out of interior space.
Smaller families will enjoy the 3-bedroom floor plans. They come with 2-3 full baths (plus a 1 half bath) and 3 stories, providing plenty of space for you and your kids. These townhomes are nestled within a safe and welcoming community that's in close proximity to New York City. Therefore, you can still enjoy flexibility of movement while your kids access a better school district in NJ.
3. A Green Environment
As we navigate the challenging times of the on-going COVID-19 pandemic, safety has become a top priority for most families. The congested nature of big city living presents an inherent risk to New York City residents. From high contact surfaces to the risk of airborne transmission, the need to avoid crowds and social distance is critical to avoid potential exposure. Luxury homes close to New York City allow you to remain safe and reduce the risk of virus transmission. For example, the lower population density in New York City suburbs results in better quality air.
Recent information from the CDC shows that viral particles can be aerosolized and spread through the air over certain distances. By living in a green environment free from congestion, you can enjoy better quality air while keeping your family safe. Many luxury homes close to the city provide green spaces that further improve air quality. For example, playgrounds, parks, and trails contain vegetation that helps filter out harmful air particles. Not only will you enjoy the fresh air, but you will also rejuvenate your mind and boost physical health.
4. A Welcoming Community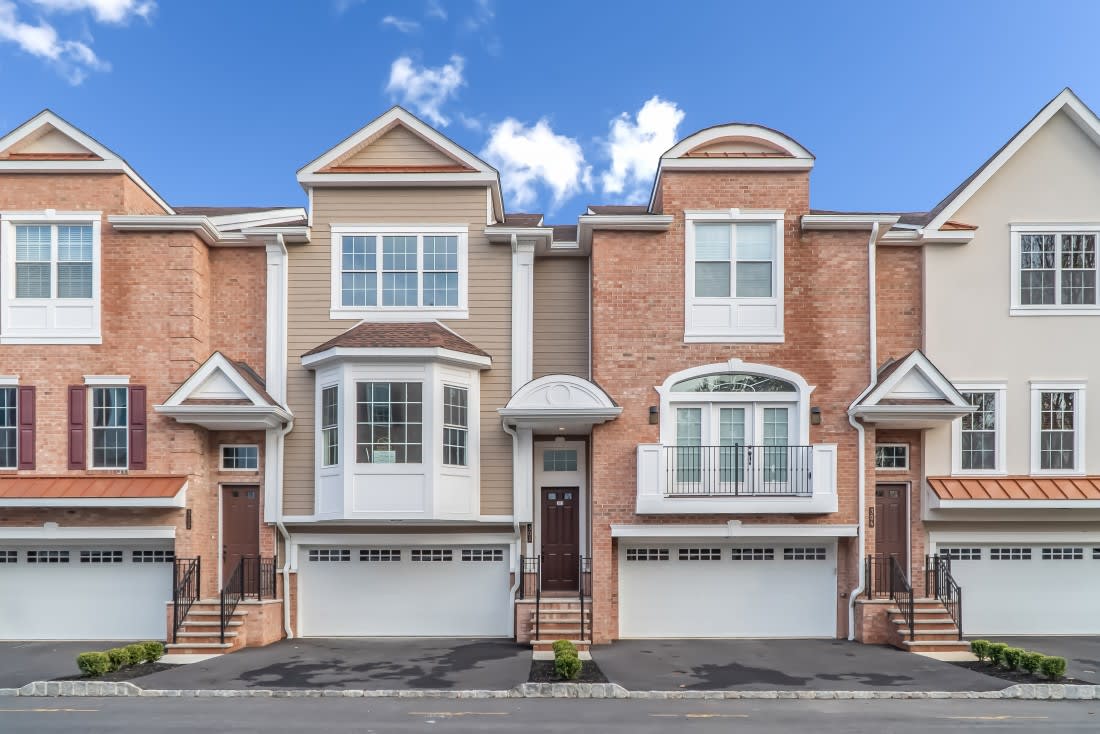 A luxury home near the city wouldn't be the same if it didn't emulate the strong community culture that New York City has. Luckily, many suburban neighborhoods around New York City are designed to provide a friendly community climate to all residents. You will still enjoy your privacy while getting to know your neighbors and engaging in community activities.
The first-class amenities provided within these areas will also help create a welcoming environment for residents of all ages. You can look forward to meeting other residents in the tennis court, swimming pool, and dog park. And even after moving out of the city, these robust communities will make you feel immersed in New York culture and lifestyle. The proximity to shopping malls, public transportation, and luxurious dining means that you'll never miss what downtown New York City has to offer.
5. Easy Access to the City
Speaking of transportation, a primary concern that you may have is the ability to access the city. Many communities near New York City are built to make transportation much more convenient. Whether you work downtown or only go to the city occasionally, you can be sure to access a variety of transportation options. For example, the subway system is available to get you where you need to go within minutes. Many communities are also built along bus routes, and you can choose to drive to the city whenever necessary.
Accessibility allows you to enjoy the luxuriousness of suburban properties without compromising on essential city services. In other words, you can enjoy resort-style living within a country-club atmosphere. But rather than having to travel far away from the city, you'll enjoy stylish floor plans and a safe community right next to New York City.
6. Competitive Pricing
If you're planning to move from New York City to a nearby community, you may be concerned about the cost. Indeed, a primary reason why people move out is because of the rising living expenses within the city. The good news is that many luxury homes close to New York City are available at a competitive cost. You can easily access a similar or larger sized home at a lower cost, giving you more room in your budget to achieve other goals. Furthermore, those looking to purchase a property can finally get out of the cycle of continuous renting.
This deal is particularly enticing for millennials. Whether you're starting a family or you just recently accepted a job offer, the competitive prices in communities bordering New York City are worth consideration. For example, in The Alexa community (Montvale, NJ) you can get a 2500-3900 square foot home (with basement) starting at $849,000. There are many other floor plans to choose from, allowing you to begin your journey towards homeownership within the proximity of New York City.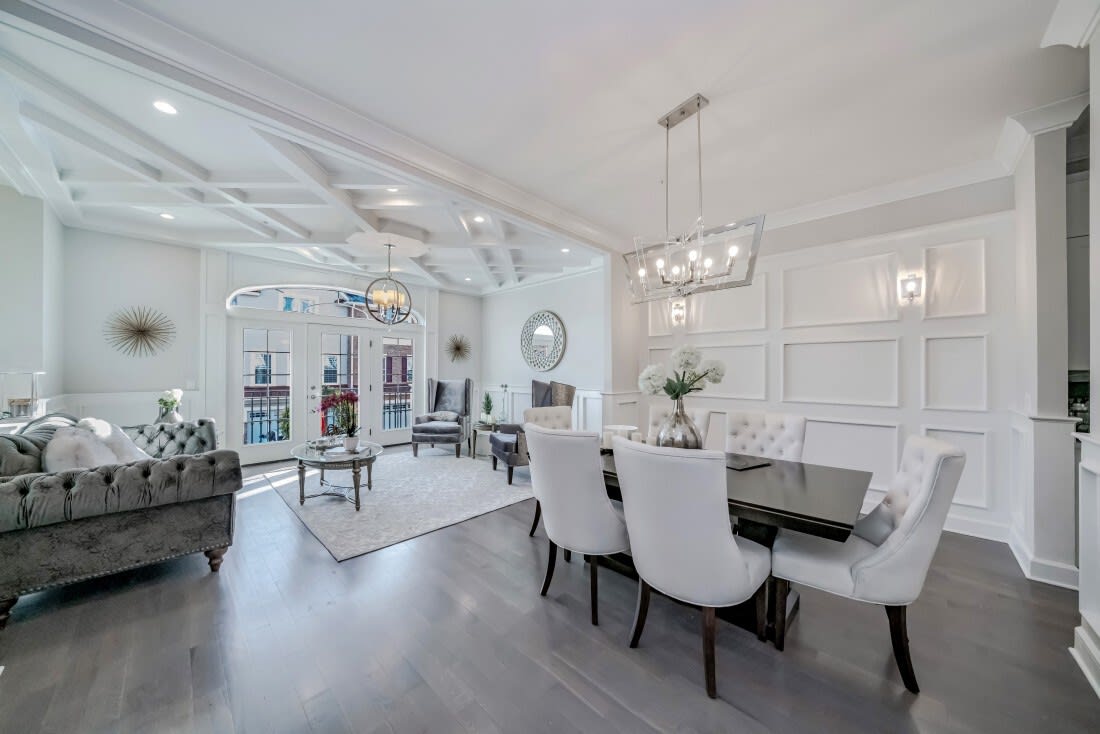 7. A Taste of New York's Interior Design
If you're a New Yorker at heart, then you're probably attached to the fashion and lifestyle of the city. Moving out of New York City may cause concern about how you'll adjust to your new environment. But the good news is that luxurious communities near New York City provide a taste of New York's interior design features. For example, the two-story entry foyers resemble classic New York City townhomes. Combined with natural hardwood floors, gourmet kitchen designs, high ceilings, and lofty open floor plans, you can enjoy a residential experience that makes you feel right at home. People moving from the city to surrounding communities will barely get a culture shock as they adapt to life in their new luxurious neighborhoods. Furthermore, you will get to enjoy even better interior home features than most similar properties. Consider having a tankless hot water system, recessed lighting, and central vacuuming right within your home. This is what you can expect when you move into a luxury home close to the city.
8. Select the Right Builder
Finally, choosing a townhome close to New York City boils down to working with the right builder. While there are many builders who design communities in and around the city, your experience will vary significantly depending on the company you eventually work with. Reputable builders know the area well, pay attention to detail, and are committed to quality. They also know what it takes to design homes that radiate the culture and style of New York City residents. In this way, you will enjoy a resort-style atmosphere within close proximity to New York City.
The Alexa
is a luxurious community located on a beautiful 15-acre sanctuary in Montvale, NJ. Designed by reputable builders, this community is within easy reach of the city and boasts one of the best school districts in the area. This means that you can save money, enjoy better amenities, keep your family safe, and provide better education to your children. All while maintaining access to one of the most popular destinations in the world.