New York City has been a popular living destination for many years. People move to the big apple from all over the world, attracted by the city's rich culture, lucrative job opportunities, and exclusive cuisine. Indeed, few wouldn't want to be referred to as New Yorkers at least once in their lifetime. But even as the city continues to thrive, there has been a recent exodus from New York City by residents of all ages.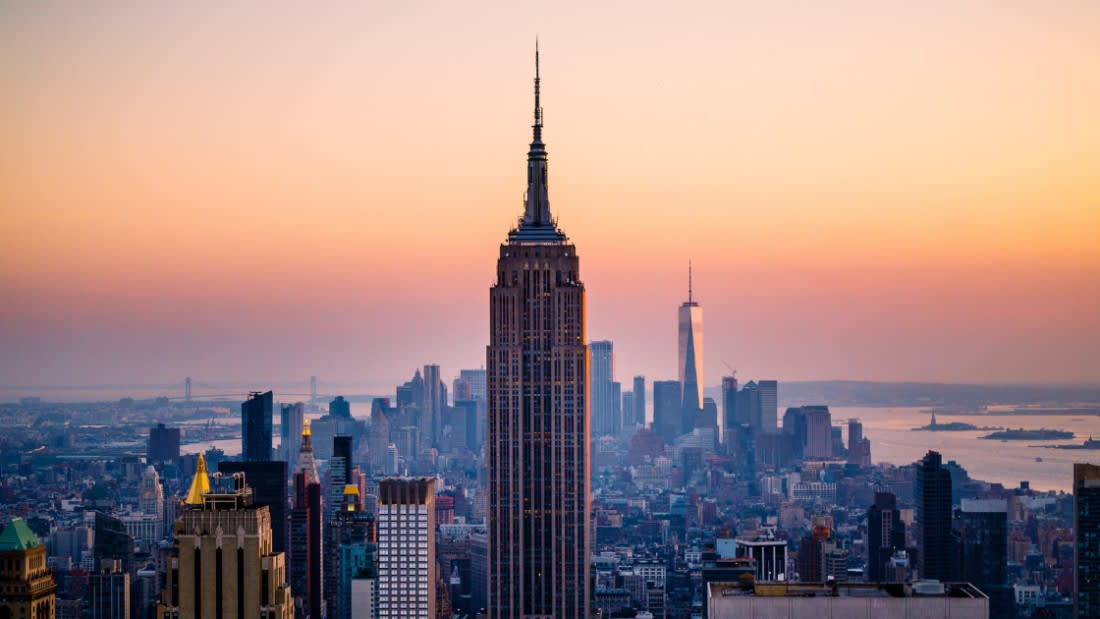 Census data shows that
almost 300 people
leave the city every day. Moving companies have also been busy, some recording as many as
100 moves daily
. Most residents are relocating to nearby cities and suburbs. It's a smart and convenient way of avoiding the congestion, high cost of living, and massive tax burden that New Yorkers have to endure. And in the midst of the on-going COVID-19 pandemic, avoiding overcrowded spaces is an effective way of staying safe. Cities such as Montvale (NJ) provide spacious and private homes that are easy to access from New York City. You can avoid large groups, control the cleanliness of your surroundings, and save money in the process.
If the fast-paced lifestyle and high population of New York is becoming overwhelming, there are many options available. Here are some reasons why people are leaving New York City in droves and where they're eventually moving to.
1. The spread of COVID-19
New York City was one of the hardest-hit areas when the coronavirus started spreading in the U.S. Due to its dense population and visitors coming from all over the world, COVID-19 penetrated into all boroughs of the city in just a few weeks. The disruptions caused by COVID-19 have made New York City a less desirable place to live. Shutdowns, limited transportation, and shortened business hours have resulted in a new normal for many New Yorkers. Furthermore, the risk of infection in public and private spaces still remains present.
Many long-time New York City residents have been relocating from the city since summer. And with the weather getting colder, a recent uptick in cases has resulted in new restrictions for the hardest-hit areas. Governor De Blasio has announced more
school closures
,
limited business hours
,
and restrictions on mass gatherings
. Therefore, moving to a less congested area is a smart way of staying safe. You're also less likely to experience disruptions in smaller cities because the case numbers can be controlled. The good news is that communities where you can enjoy more space, fresh air, and raise a family, are within easy reach of the city. Nearby areas, such as Montvale, have smaller and safer school districts, so your kids don't experience learning disruptions.
2. The high cost of living
New Yorkers aren't new to high property costs, undersized apartments, or expensive seasonal clothing. A high cost of living has been the norm in New York City ever since the city became a global destination. However, people are getting tired of paying thousands of dollars in rent and hundreds in other related costs. Neighboring cities offer much more competitive living prices, and New Yorkers can easily commute to and from as necessary. Furthermore, advancements in technology have resulted in more flexible work schedules.
Daily commutes to New York City are also becoming less necessary. In fact, employees who can work remotely are able to save costs by living in towns of nearby cities such as
Montvale
(New Jersey). With surrounding locations providing lower property costs, New Yorkers can finally afford to purchase a home rather than rent for years on end. The suburbs are also a favorite among millennials. Whether they're looking for a single-family home or a stylish apartment, nearby cities provide multiple options at a fraction of the price in New York City. A fluctuating economy (especially due to Covid-19) has further raised concerns about the high cost of living. With residents looking to get more value out of every dollar, smaller cities are becoming more appealing by the day.
3. Transportation and parking
New York City is infamous for its overcrowded subways, frequent traffic, and limited parking space. Unfortunately, residents have had to put up with this for a long time. Some take advantage of taxi services, buses, and the underground subway system. However, the convenience of using your own car can't be rivaled. This is one of the reasons why New Yorkers are leaving the city in favor of less-crowded areas. From New Jersey to Connecticut, former New York City residents are opting to commute downtown so they can enjoy peace on weekends and weeknights.
New York's subway system is also overdue for a makeover. Old trains and crowded terminals are perhaps the least favorite part of most people's day. And in a city that experiences harsh winters buttressed with humid summers, walking everywhere becomes much less enjoyable.
So, what's the alternative? New Yorkers are fleeing to communities in nearby cities. These areas combine both a residential and commercial feel to give their inhabitants a similar experience to downtown New York. Being able to drive to the shopping mall, go camping, or enjoy a hike are once again doable activities for people working in New York City.
4. High taxes
Residents of New York City need no introduction to the high tax rates they endure. While these exorbitant taxes are necessary to keep the city going, schools, hospitals, and other public services aren't matching the heavy tax burden.
New Yorkers are figuring out innovative ways of saving money by living in neighboring states while still working in the city. This could decrease your property and sales taxes, putting more money in your pocket.
5. Relocation of businesses
While New York City still remains the hub of commercial activity on the East Coast, companies have been gradually relocating from the city in recent years. This movement is partly due to technology and the fluid nature through which companies operate. However, high taxes and an unfavorable business environment have also contributed to relocation.
This means that fewer employees have to spend their working days in the city. Whether you're in the finance, advertising, or fashion industry, you can live in nearby areas and commute to and from downtown as necessary.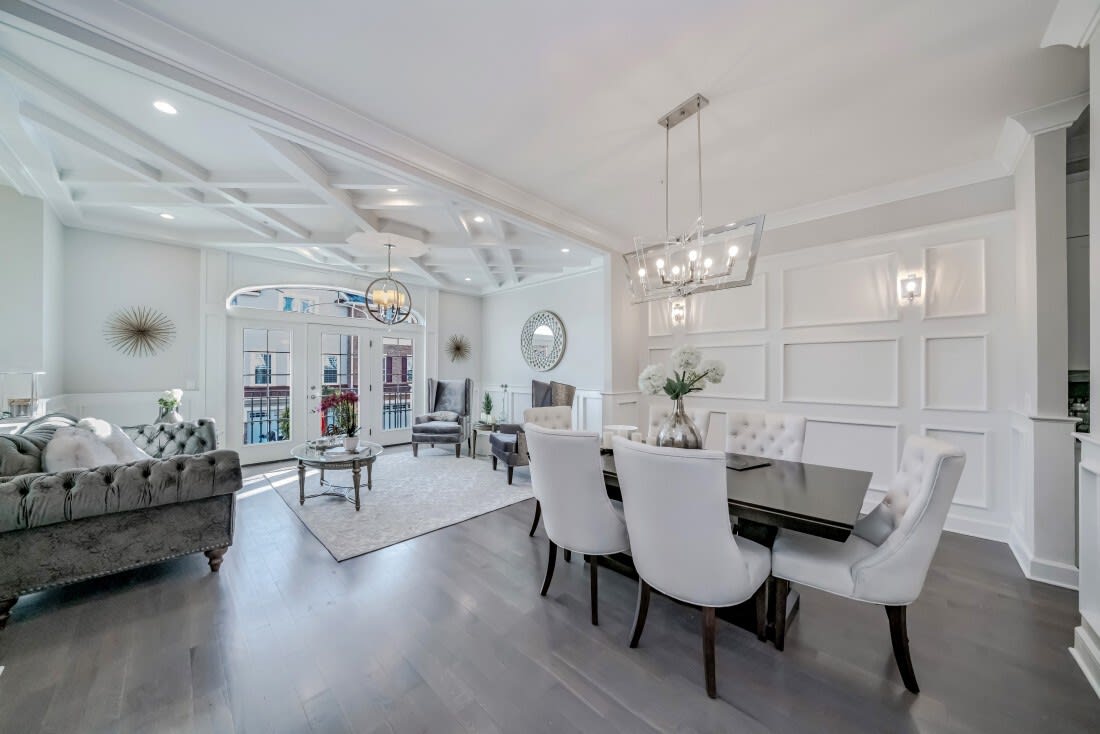 Where are New Yorkers Moving to?
Movement from the city has been massively in favor of more space, fresh air, and lower costs. This is why many New Yorkers are opting for nearby locations such as New Jersey. With stylish and tranquil communities available, you can still access the city when necessary without sacrificing space, privacy, or comfort.
Montvale (in Bergen County, NJ) is a beautiful 15-care sanctuary that gives you the option to enjoy both worlds. Not only can you take your kids to a top-rated school district, but you can also enjoy more reliable infrastructure, lower property costs, and competitive taxes. In the midst of this pandemic, the fresh air in Montvale will also be critical to maintaining a healthy lifestyle. If you're thinking of moving, there are homes that fit many different preferences. Whether you're looking for a stylish apartment or a multi-bedroom unit for your family, Montvale is the perfect NJ burrough to consider. Take a break from busy city life and enjoy what Bergen County has to offer.